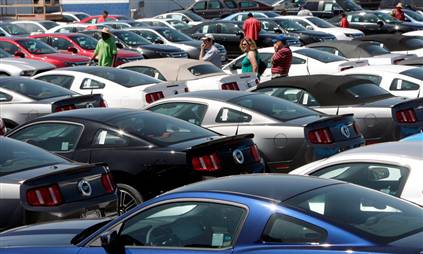 updated

2:38 p.m. ET

Oct. 29, 2009
WASHINGTON - The U.S. economy grew at a 3.5 percent pace in the third quarter(季度), the best showing in two years, fueled by government-supported spending on cars and homes. It's the strongest signal yet that the economy has entered a new, though fragile, phase of recovery and that the worst recession since the 1930s has ended.
President Barack Obama hailed the data, saying the country has "come a long way" since early this year.
In remarks prepared for a small business group, Obama said he believes the new figures are "an affirmation that this recession is abating and the steps we've taken have made a difference." The economy had shrunk by 6.4 percent in the first quarter.