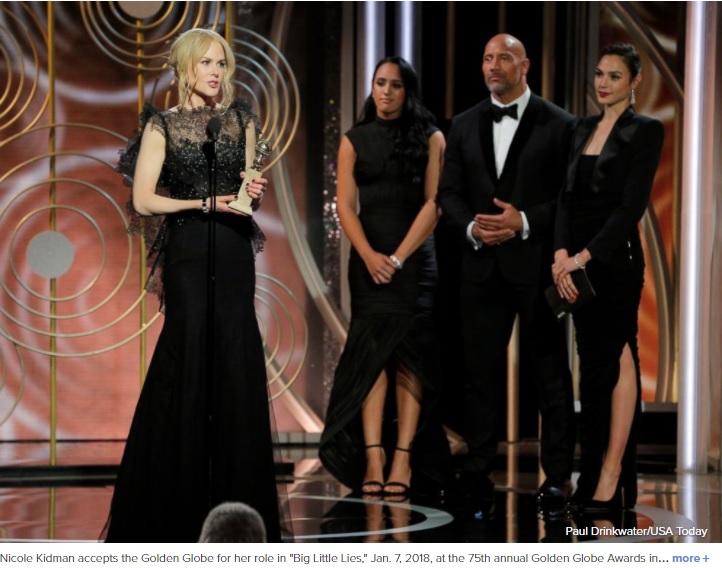 When the winners took the stage at the 75th annual Golden Globes Sunday night, many of their acceptance speeches touched on taking a stand against sexual misconduct and gender inequality in Hollywood.
The evening began as many of Hollywood's A-listers walked the red carpet wearing all black.
It was a directive made by a new campaign called Time's Up, which hopes "to shift the focus back to survivors and on systemic, lasting solutions" to sexual violence, a note from the organizers on Facebook ahead of the red carpet read.