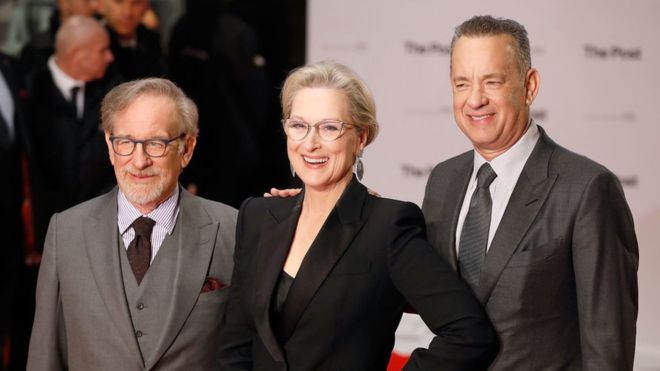 Multi-award winning screen actor Meryl Streep has applied to trademark her name to stop others exploiting it.
The application, filed with the US Trademark Office, would give her exclusive rights to the use of her name in the entertainment industry.
Celebrities are increasingly turning to the law to protect their names from unauthorised commercial use.
But the 68-year-old performer is further along in her career than most who have done so.
They include rapper 50 Cent, football-and-fashion super-couple David and Victoria Beckham and heiress and socialite Paris Hilton.
Unusually, rather than blocking the production of merchandise such as perfume, clothes or toys from using Meryl Streep's name, the application refers only to "live, televised, and movie appearances" as well as "speaking engagements" and "autograph signings".
But it does block others from using her name for websites about films and the film industry.