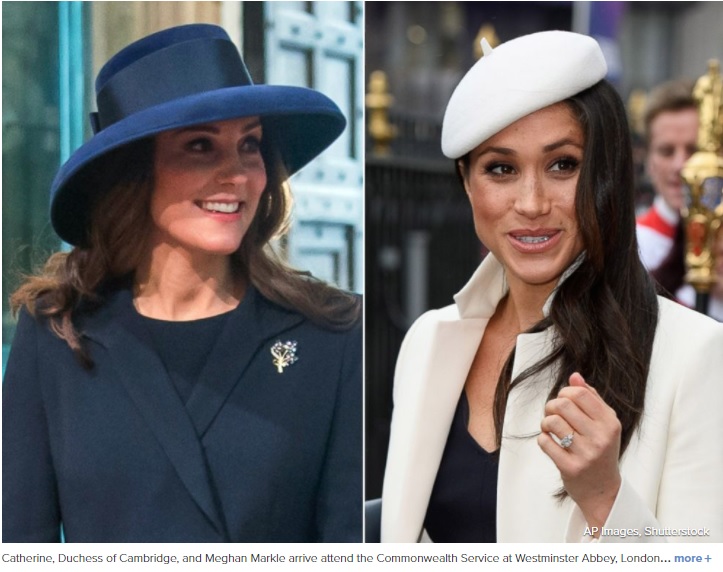 Meghan Markle joined her most important event yet on her road to becoming a member of Britain's royal family.
Markle, 36, today joined her fiance, Prince Harry, and other royal family members in accompanying Queen Elizabeth at a service at Westminster Abbey to mark Commonwealth Day.
Markle and Harry were seated directly behind Prince Charles and Queen Elizabeth in a prime location inside the Abbey.
Markle told well-wishers she is "very excited" about her wedding in two months. Harry and Markle plan to wed on May 19.