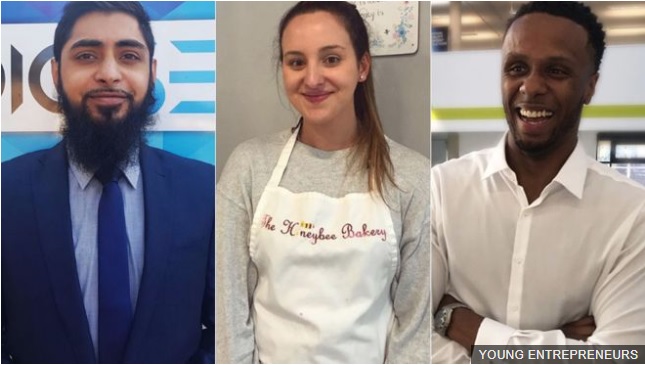 So you've got a business idea which you're sure is going to make you money - but just how do you get the ball rolling?
Most people who want to start up on their own are pretty clueless at the beginning.
There's a lot to think about - the accounts, marketing and the money.
But statistics suggest a growing number of people aged 16-24 are choosing to work for themselves - the figure has almost doubled since 2001.
In 2016 a total of 181,000 young people in that age bracket were classified as self-employed workers.
But the harsh reality is that a lot of people fail - almost half of start-up businesses don't make it past the third year, according to academics at the Enterprise Research Centre.
From an app developer to a bakery owner - Newsbeat asks some young entrepreneurs their top tips.
'The best thing to do is go for it'
Adam Ali, 21, says he wanted to start his business Digisee in Huddersfield because he didn't want to work for anyone else.
"I've been rejected from so many jobs, that I believe I can do better, and I can do it better by doing it myself," he tells Newsbeat.
Adam got involved with a scheme which is run by Dragons' Den star Peter Jones.
The Peter Jones Foundation is a charity which helps budding entrepreneurs learn about the basics of business.
Adam pitched his idea and went on to win the National Entrepreneur of the Year - that meant £5,000 prize money and a place to study enterprise at university.
"If you have an idea, a passion," says Adam, "the best thing to do is go for it!
"If you need to learn something, then go and learn it - and surround yourself with positive people."