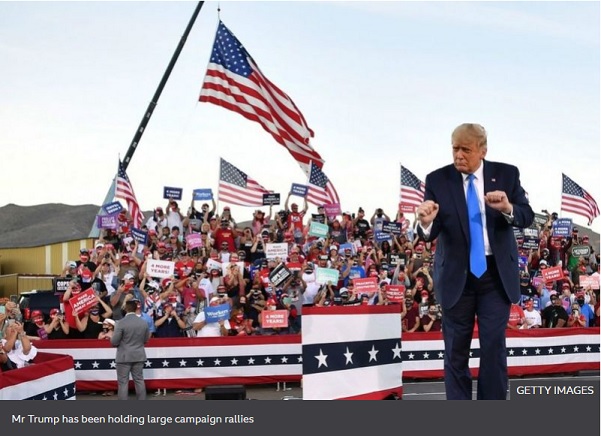 US President Donald Trump and his White House challenger Joe Biden are feuding over plans for their final TV debate.
The Republican president's campaign accused organisers of this week's showdown of helping the Democrat by leaving out foreign policy as a topic.
The Biden camp shot back that Mr Trump was trying to avoid questions about his response to the coronavirus pandemic.
Mr Biden has a commanding lead nationally in opinion polls with two weeks to go until the election.
But he has a smaller lead in the handful of key US states that will ultimately decide the outcome.