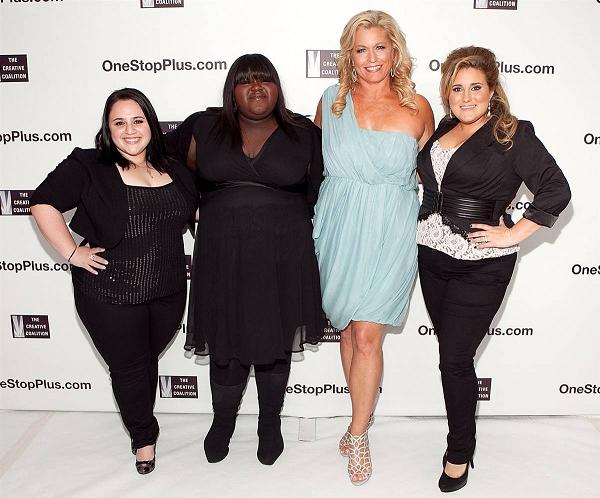 Let's hear it for curves!
OneStopPlus.com celebrated a variety of shapes by producing the first-ever plus-size-only runway show during New York Fashion Week Spring 2011. Designers sent 36 spring trend looks down the runway, from lace and denim pieces to draped dresses.

---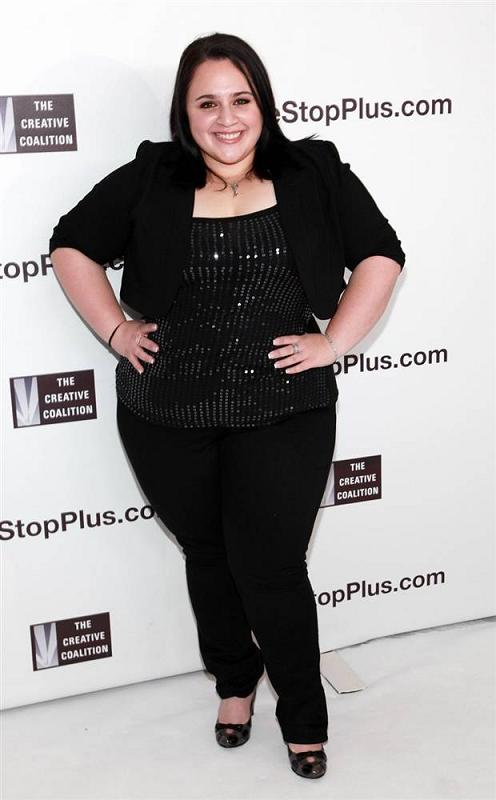 Gentlemen prefer Blonsky
"To be at this show during New York Fashion Week, one of the biggest fashion weeks in the world, is a sign that we're slowly, slowly changing the way that mainstream America thinks about size," actress Nikki Blonsky said. "My show 'Huge' is all about that. It's about being you, embracing who you are and loving and living it."

---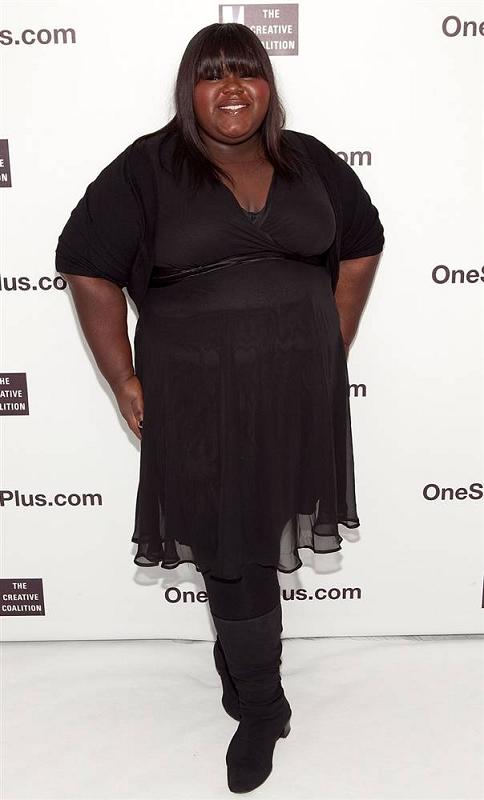 'Precious' pose
"People act like plus-size women don't buy clothes — we do!" actress Gabourey Sidibe said. "So for a show like this to happen it really, really shows that we are here. Fashion options for curvy(曲线美的) girls are getting much better and it's nice to see the fashion world finally opening up."

---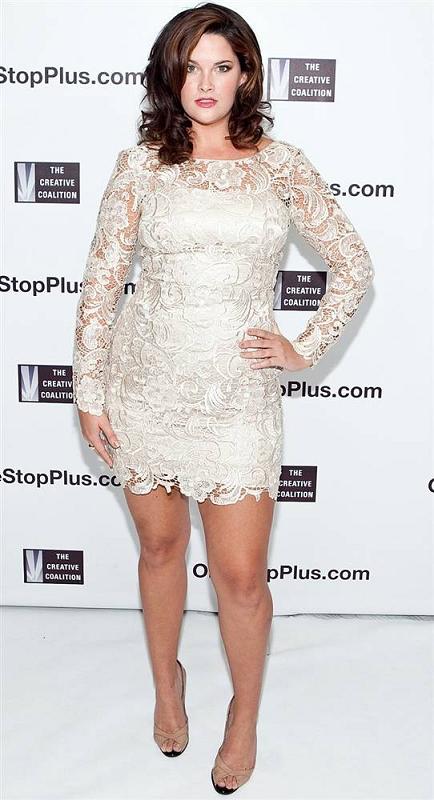 All laced up
"In Milan they have a fashion show dedicated to plus girls... New York was behind the times," model Whitney Thompson told InStyle.com. "I actually flew in just for this show!"

---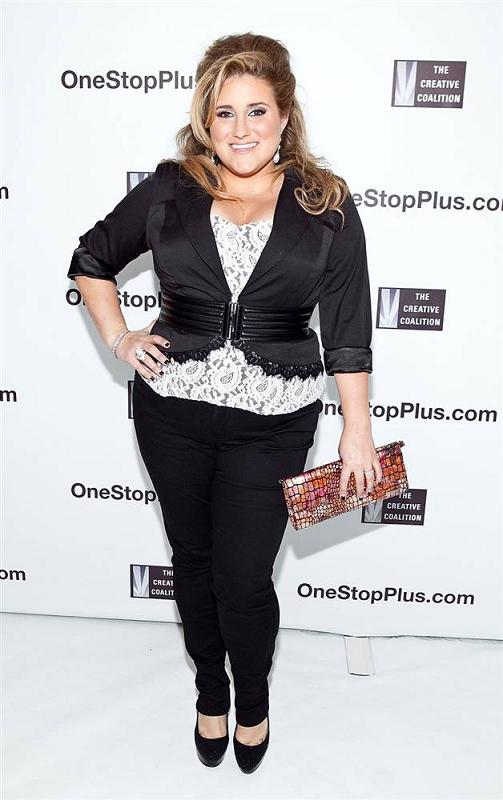 KayCee Stroh
"When I first came to Hollywood, I was afraid that I was going to get eaten alive, but I was pleasantly surprised," KayCee Stroh of "High School Musical" said. "I was one of the first young actresses in this revolution so I think people were more excited [for me]."

---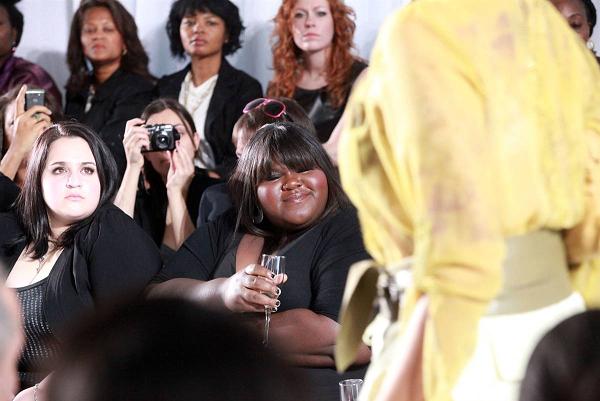 A toast to sizes
Actresses Nikki Blonsky and Gabby Sidibe sit front row.