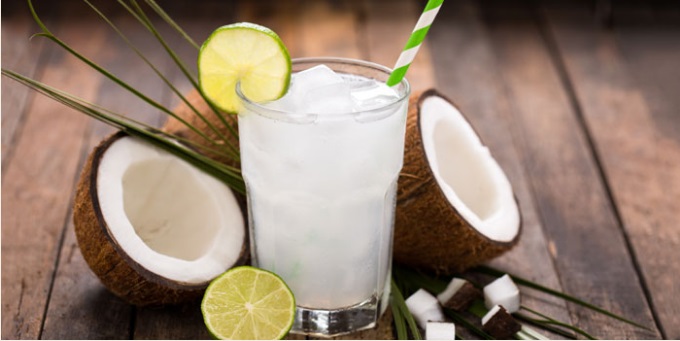 Is coconut water good for you and does it deserve the health hype? A nutritionist examines the claims that it can boost weight loss and athletic performance.
What is coconut water?
Coconut water is the clear liquid found inside green, immature coconuts. Young coconuts are favoured for their water as it is tastier, plentiful in volume and easier to access by chopping the top off the softer shell. More mature coconuts have a harder husk and less water inside because it gradually solidifies to form the flesh.
Different varieties of coconut yield slightly different-tasting water depending on where they are grown.
In taste and nutrition, coconut water is different to coconut milk and coconut oil, both of which are made from the flesh of the coconut. Read more about the health benefits of coconut milk and find out how healthy coconut oil really is.
What are the nutritional benefits of coconut water?
Coconut water contains very little fat compared to coconut milk and coconut oil. In a 100ml serving of coconut water there is approximately 5g of sugar (about a teaspoon). It does have less sugar and fewer calories compared to juices, soft drinks and sports drinks but still the sugars are 'free', which means they're not bound to fibre, so will be quickly absorbed into the bloodstream.
Coconut water contains some vitamin C. In a 100ml serving there is approximately 25mg, about half of the vitamin C found in one small orange.
Coconut water also contains some potassium, which is essential for heart health and good skeletal and muscular function. Approximately 185mg of potassium is contained within a 100ml serving. However, in comparison to an average banana (422mg) or potato (715mg), it is not a large amount. There are plenty of potassium-rich foods that are likely to be cheaper and more locally sourced than coconut water.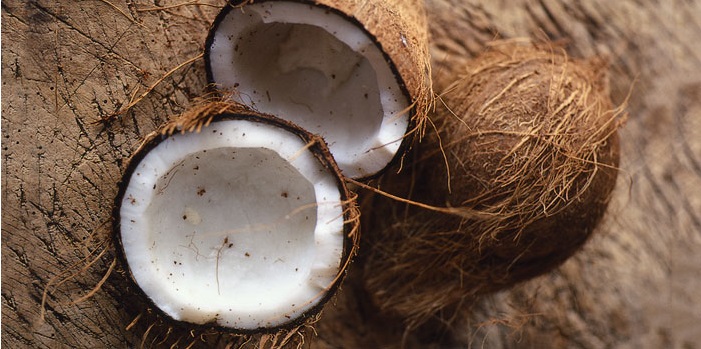 Can coconut water help with weight loss?
Coconut water is a relatively low-calorie drink compared to sugary fizzy drinks or juices, but it is not calorie-free like plain water. The claims that drinking coconut water increases metabolism are not yet backed up by research. As the NHS notes, there is very little evidence to support the idea that certain foods and drinks can have a significant effect on your metabolism.
Can coconut water boost athletic performance?
It has been suggested that consuming coconut water after exercise improves endurance and athletic performance. This is because it contains carbohydrate in the form of glucose (a simple sugar) and the electrolytes sodium and potassium – the crucial components in commercial sports drinks. One study found that coconut water helped to rehydrate in a similar way to a carbohydrate-electrolyte sports drink, but didn't have any significant impact on exercise performance. Another small study found no significant difference to athletic performance when drinking coconut water in comparison to plain water. Therefore there is not enough evidence to support the claim that coconut water can improve athletic performance any more than drinking plain water during exercise.