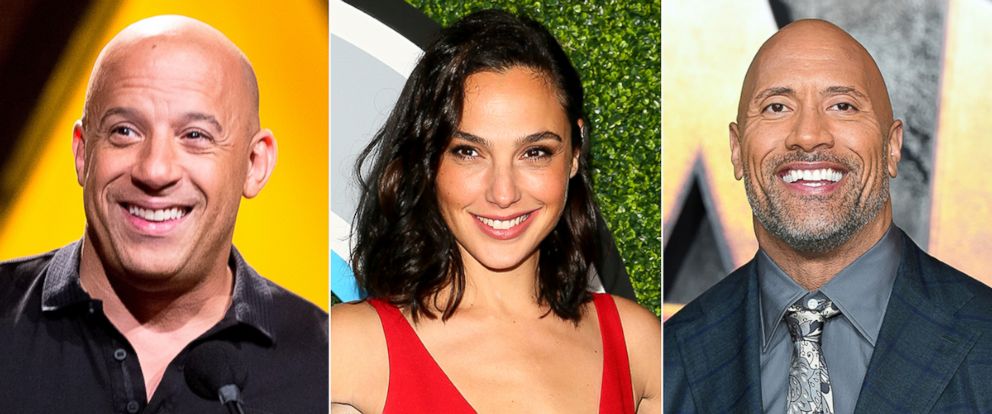 Vin Diesel, Dwayne "The Rock" Johnson and Gal Gadot kicked some major butt on screen and at the box office this year, according to Forbes magazine's list of the top-grossing actors of 2017.
Diesel topped the list, with his movies pulling in $1.6 billion in global ticket sales, mostly on the strength of "The Fate of the Furious" -- the eighth film in the "Fast and Furious" franchise. That film became the second-highest grossing film in the series. The 50-year-old action star also got some help from his other 2017 flick, "xXx: The Return of Xander Cage."
Diesel edged out Johnson -- his "Fate of the Furious" co-star -- whose appearance in the box office flop "Baywatch" didn't hold his movies back from raking in $1.5 billion. His latest film, "Jumanji," released a week ago, will only add to that number.
Gadot's turn as Wonder Woman, the titular character in the Patty Jenkins-directed film, earned $822 million globally, on its way to becoming the highest-grossing live-action movie ever directed by a woman. Boosted by her appearance in "Justice League," the Israeli actress accounted for a total of $1.4 billion at the box office.