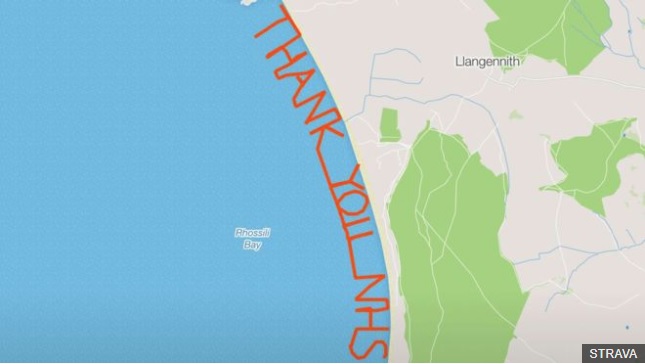 A woman whose life was saved by a liver transplant has shown her appreciation for the NHS in a unique way.
Ellie Lacey, 31, from Cardiff, ran 8.8 miles (14.2km) across Rhossili beach on Gower on Sunday to map the words "Thank You NHS" using the app Strava.
She was diagnosed with liver failure in autumn 2016 and was told her only hope of survival was a liver transplant, which she received in January 2017.
"We're just so happy. Without those people I wouldn't be here," she said.