A Brooklyn woman's decision to post a cardboard sign saying that her bicycle had been stolen has sparked a chain of good deeds from complete strangers.
Amanda Needham realized her bike -- which she uses daily to get to work -- was stolen from the front of her brownstone on March 3, just after a snowstorm.
Needham, a writer and filmmaker with her own blog, used yellow paint and cardboard to send a message, writing in part, "To the person who stole my bike, I hope you need it more than me."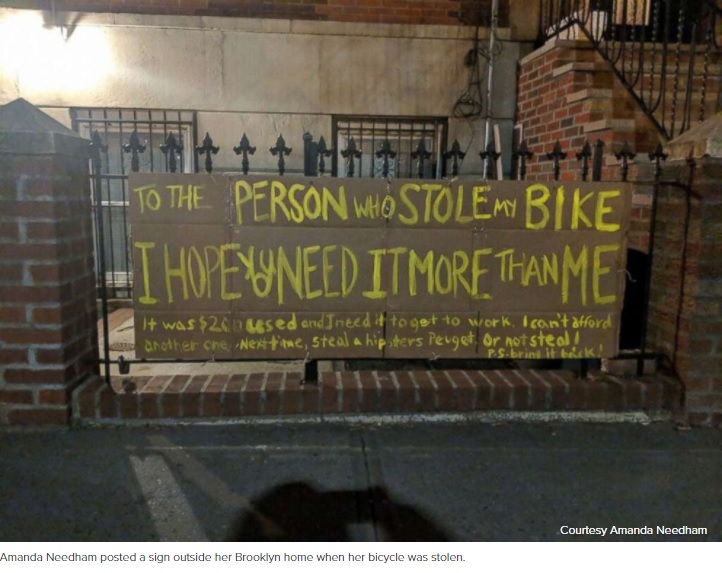 "I was despondent and the only thing I could think to do was to just say it, to gently intervene in the public space with my truth, and do it with humor and art," Needham told ABC News. "I needed to do it for me."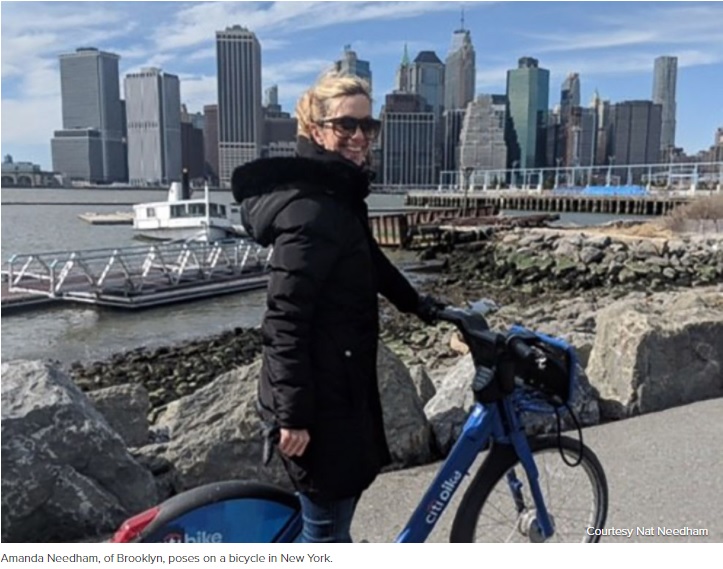 The sign hung on Needham's front gate for around five days with no response until she heard a knock at her front door that she thought was a delivery.
Instead, it was two young men who told her they saw the sign and then handed Needham a used kid's bike with a flat tire.
"I was confused," she recalled. "It took me by surprise but immediately I realized that is how they were honestly responding to my honesty too."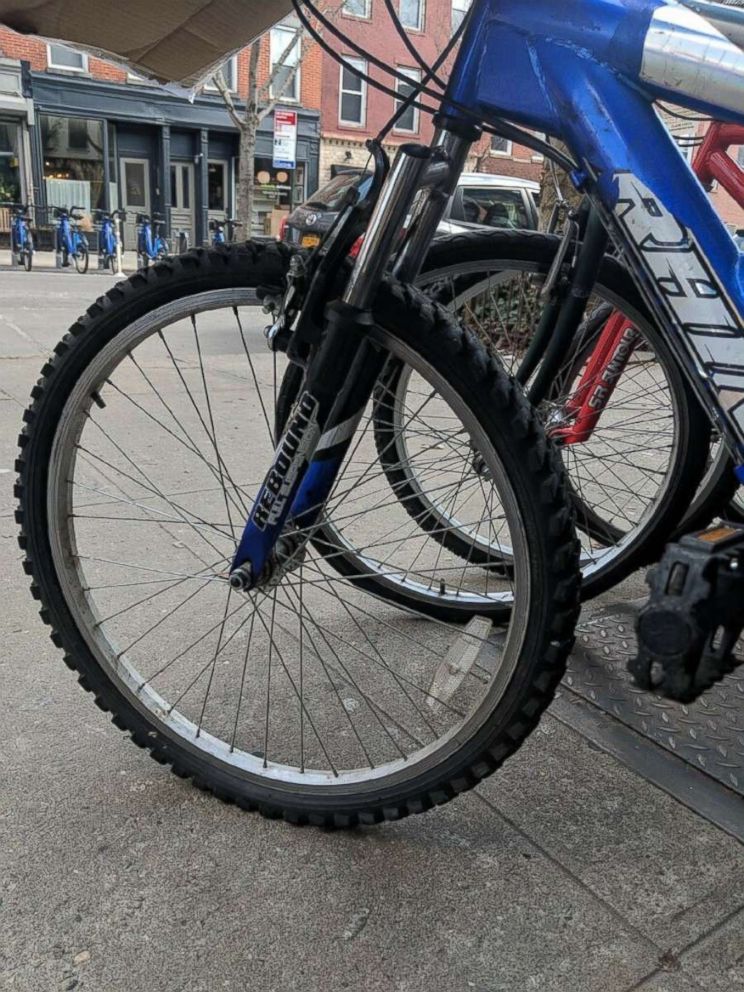 A few days later, Needham got another knock on her door, this time from an older woman who gave her a hug and told her if she found a bicycle she'd bring it to her.
"These people were visibly poor and they were giving from what they had," Needham said. "What I learned is that each and every one of us can do something. We can all do a little something."
Later that same day, Steven Powers, an antiques dealer who rode his own bicycle past Needham's house, came by with an offer.
Powers, who also lives in Brooklyn, was so taken with Needham's sign that he offered to buy it from her for $200, the cost of the stolen bike.
"Being a cyclist I have sympathy for other cyclists," Powers said. "I took a picture of it and went back to my studio. I posted it on Instagram and within the community of other antiques and arts dealers, there was a little correspondence on it."
When Powers said he was thinking of buying the sign from Needham, an antiques dealer in the U.K. offered to split the $200 and buy it with him.
"That was the little push I needed," Powers said. "The sign was just graphically interesting. … What I think was interesting about her message was that she wasn't angry."
Needham, who once biked from London to St. Petersburg, Russia, is using the $200 from Powers to purchase a used bicycle for herself.
She took the kids' bicycle to her neighborhood bicycle repair shop, owned by a female mechanic, JoAnne Nicolosi.
Nicolosi offered to repair the bike, while Needham offered to set Nicolosi's shop up on social media. They are now raffling the bicycle, dubbed #karmacyle, off for free later this month.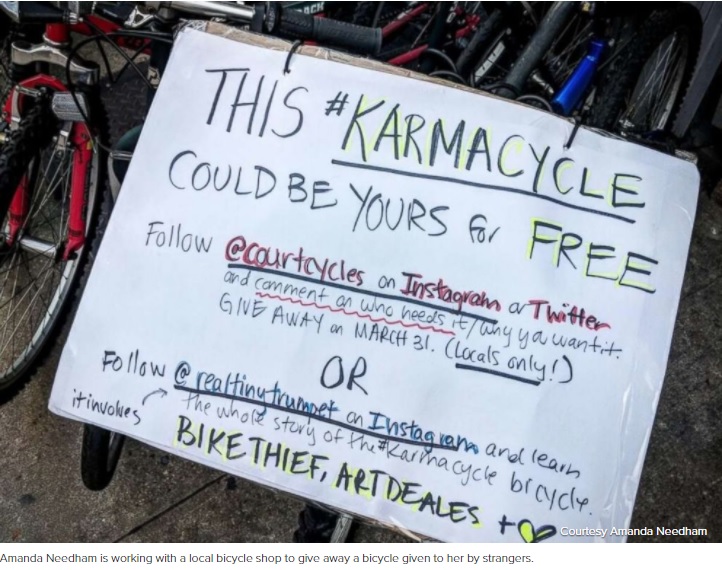 "I'm not glad that this happened but I'm glad that I've gotten to meet people and talk to people," Needham said. "What I want out of this whole situation is not to care that I lost my bike or got a secondhand bike for someone else, but just to remember that those tiny acts can really go a long way."