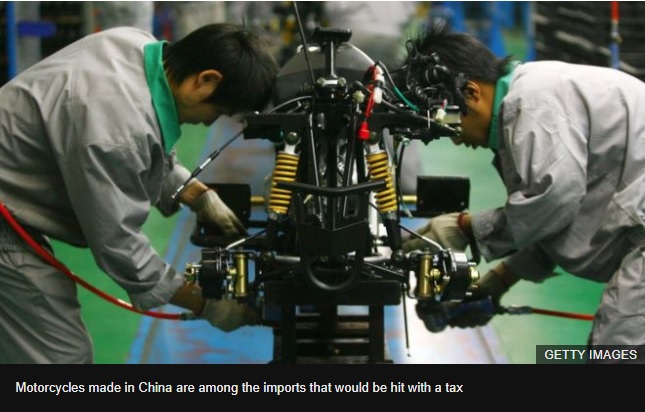 Beijing has vowed to retaliate after the United States published a list of about 1,300 Chinese products it plans to hit with a 25% tariff.
The White House said the proposed extra tax on the imports was a response to unfair Chinese practices around intellectual property rights.
The wide-ranging list includes items such as medical products, televisions and motorcycles
Trade war fears
Economists had previously warned the Trump administration's move to slap China with the tariffs could prompt Beijing to retaliate and lead to higher prices for American consumers.
The release of the list comes just after China hit $3bn worth of US products with tariffs in response to steel and aluminium tariffs the US has imposed.
The products on the list the US published on Tuesday represent imports worth about $50bn annually.