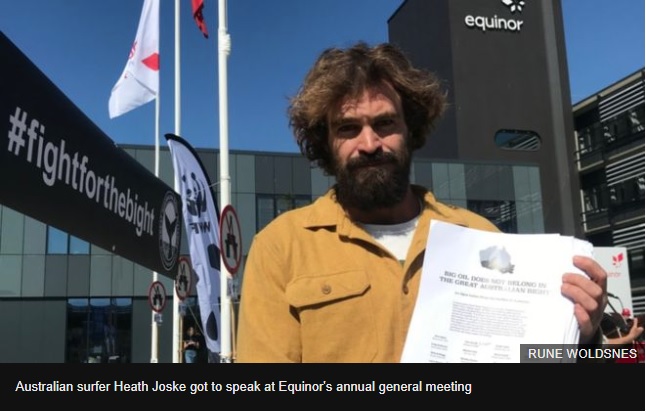 It is not every day that a surfer and environmental campaigner addresses the annual general meeting of one of the world's biggest oil companies.
But that is what happened earlier this year, when Australian Heath Joske spoke to shareholders of the Norwegian firm Equinor at its AGM in the city of Stavanger.
He implored them to back a resolution, brought by a small group of investors, to stop Equinor's plans to drill for oil in the Great Australian Bight - a stretch of coastline in South Australia said to be one of the most unspoiled marine environments in the world.
Oil-and-gas extraction posed huge risks to local wildlife and the climate, says Mr Joske, who lives in the region.