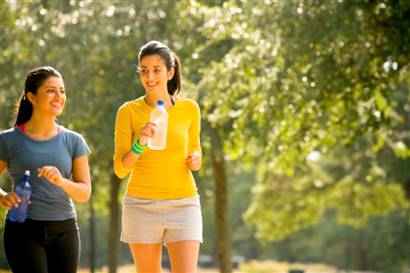 updated

12:57 p.m. ET

April 13, 2009
NEW YORK - In our increasingly urbanized world, it turns out that a little green can go a long way toward improving our health, not just that of the planet.
That could mean something as simple as a walk in the park or just a tree viewed through a window. It's not necessarily the exercise that is the key. It's the refreshing contact with nature and its uncomplicated(不复杂的) demands on us.
Here is how it works: Modern life — commuting, computing, paying taxes — can place a burden on our brains and bodies. In recent years, scientists at the University of Illinois at Urbana-Champaign's Landscape and Human Health Laboratory and elsewhere have compiled evidence that suggests that a connection to nature is vital to our psychological and physical health because it helps recharge our brains so that we're better able to cope with the stresses in life.