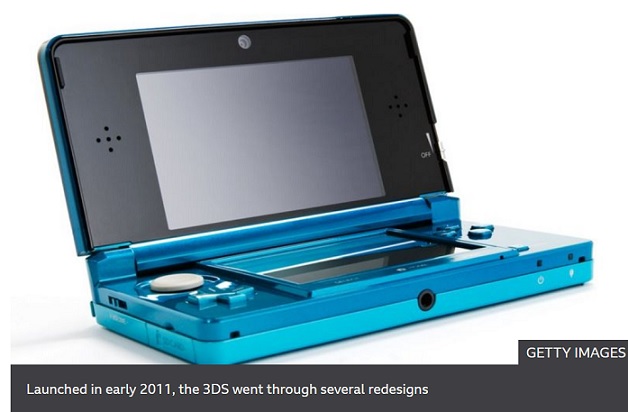 Nintendo has discontinued its 3DS handheld after about 76 million sales over a nine-and-a-half year period.
A notice on the Japanese firm's site says "manufacturing of the Nintendo 3DS family of systems has ended".
The device had the ability to trick the human eye into seeing 3D images like those in some cinema screenings - but without special glasses.
However, its launch received a lukewarm reception and it only gained popularity later.
The console's demise has long been expected. Last year, the company said it no longer planned to make any new first-party games for the system.
It means the original Nintendo DS retains the title of being the bestselling mobile console.
And the Nintendo Switch - a hybrid handheld-and-home machine - is the current focus of Nintendo's efforts.