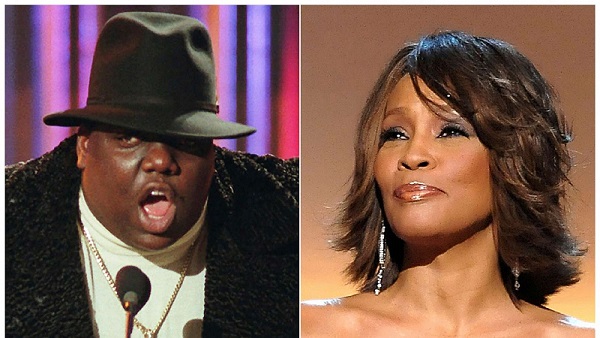 The late music icons Whitney Houston and the Notorious B.I.G. are among the artists inducted into the Rock & Roll Hall of Fame this year during a pre-recorded HBO special that aired Saturday.
Alicia Keys shared a speech for Houston in which she spoke about her transition from Houston's biggest fan to dear friend. She first met Houston at one of legendary producer Clive Davis' famous pre-Grammy parties, where she says Houston declared: "You are going to write a song for me."
"I couldn't believe it, had the greatest voice of all time, just demanded that of little ol' me," said Keys. "I was shocked and completely overjoyed and slightly scared, and thus began a beautiful friendship that was so genuine and sincere."