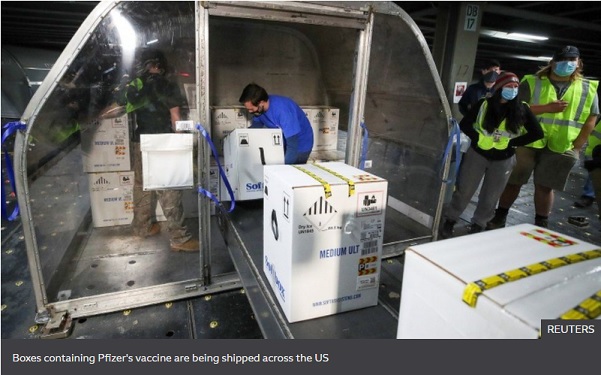 Senior members of the Trump administration will be among the first people to be vaccinated against coronavirus in the US, officials say.
The officials said some White House staffers are expected to be given the Pfizer/BioNTech vaccine this week.
But on Sunday, President Donald Trump said early vaccinations would only be offered in specific cases.
The vaccine offers up to 95% protection against Covid-19 and was deemed safe by US regulators on Friday.
The first three million doses of the vaccine are currently being distributed to dozens of locations in all 50 states across the US.
The first shipment of those doses left a facility in Michigan on Sunday, with health workers and the elderly in line to receive the first shots as early as Monday.