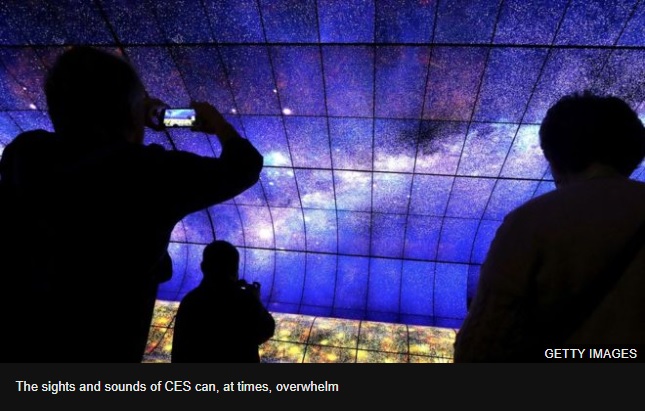 CES - a tech trade show where the exhibit hall spans 2.7 million sq ft (250,000 sq m) - can leave attendees either enthralled or burned out.
With more than 160,000 techies, journalists and businesspeople in attendance, there was plenty of chatter on social media.
For those who spent significant time on the show floor, perhaps Ed Zitron, chief executive at EZPR, summed it up best after he was confronted with a light that promised to visualise his body temperature in colour.
"Come see your mood," a sign beckoned.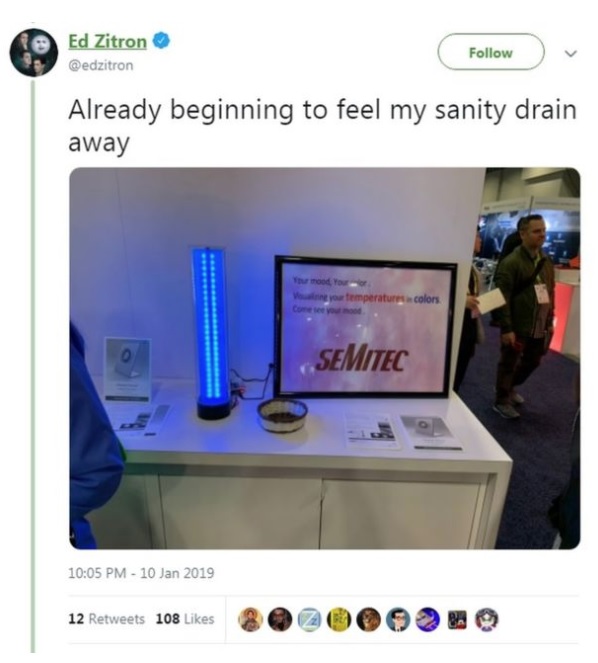 He turned to Twitter to get things off his chest and sent out a highly amusing thread.
Others discovered more arresting escapades.
There was plenty of interest in screens, as usual. LG was widely applauded for its jaw-dropping installation that featured a mass of screens curved into a wibbly sort of half-tunnel.
Many CES visitors caught themselves transfixed as colourful imagery from nature flowed above their heads.
And curved screens, generally, were a feature of the show according to industry analyst Benedict Evans at venture capital firm Andreesen Horowitz.
Examples included the Royole Flexpai bending smartphone and LG's roll-up TV sets.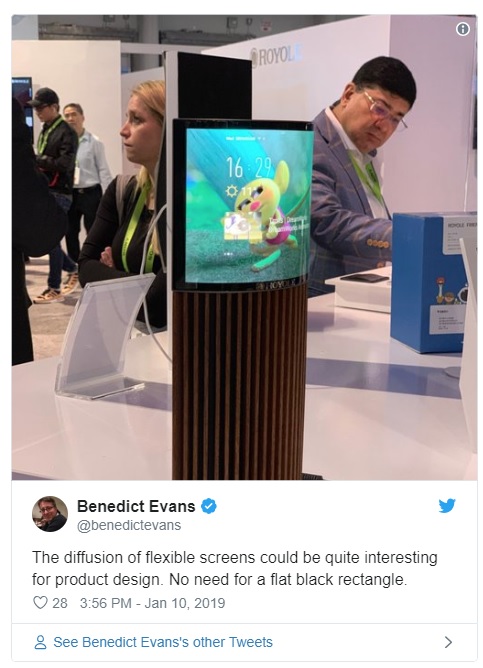 Geoff Blaber at market analysts CCS Insight was inspired by something else: a video system that can insert imagery onto or around a person during a live video feed.
A new way to advertise on-the-fly?
Other tech that impressed included a flying drone bike for police - helpful for securing airports? - autonomous farm vehicles and a ride-on drone.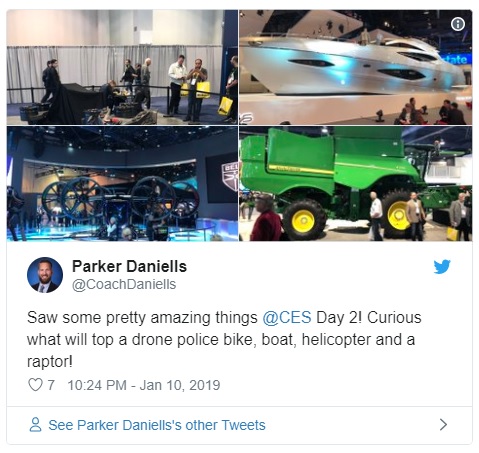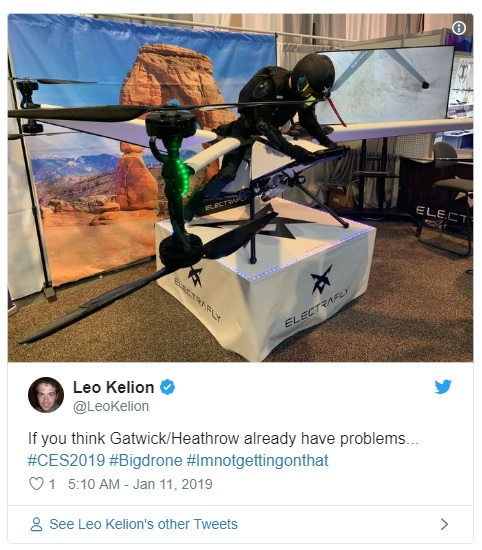 But CES is also home to the flat out weird. Every year, seemingly bizarre products jostle for attention, investment and potential future customers.