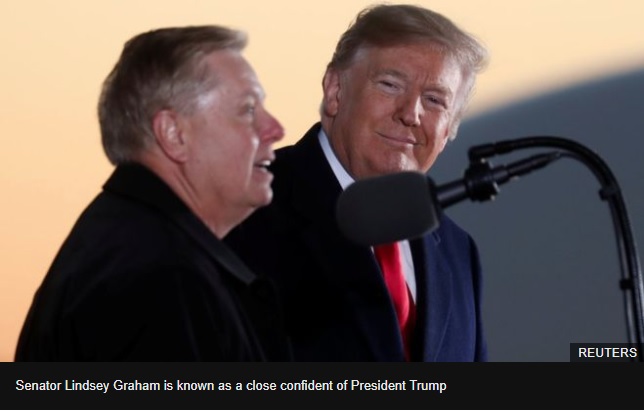 A senior US Republican has urged President Donald Trump to temporarily reopen parts of the government shut down for more than three weeks.
Senator Lindsey Graham, who is close to Mr Trump, said a limited re-opening of a few weeks would allow talks to resume between Republicans and Democrats.
The partial government shutdown has now become the longest in US history.
It has left hundreds of thousands of public workers unpaid and government offices closed.
President Trump is refusing to approve a budget unless it includes $5.7bn (£4.5bn) for a wall along the Mexican border - a key campaign pledge. Democrats have rejected his request and say they will not negotiate further until the government is reopened.