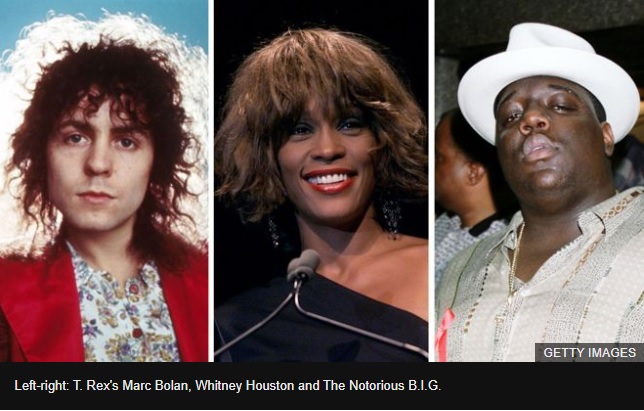 Whitney Houston and British acts T. Rex and Depeche Mode are to be inducted into the Rock & Roll Hall of Fame.
They will be joined by The Notorious B.I.G., Nine Inch Nails and The Doobie Brothers, it was revealed on Wednesday.
The six were selected from a 16-strong longlist to be honoured at the annual awards in Cleveland, Ohio, in May.
Thin Lizzy, Motorhead and Judas Priest were among the acts to miss out. Bruce Springsteen's producer Jon Landau will receive a special award.
The producer, journalist and artist manager will collect the Ahmet Ertegun award, as will former Ticketmaster and Live Nation Entertainment boss Irving Azoff.